Students at MATTS benefit from the experience and skills of many teachers. At least 30 teachers are regularly involved in the work of our training course and students can usually expect to see at least 10 different teachers during the course of a normal week of training. Our lead teachers have all had many years of experience in the training of teachers.
In addition to these, MATTS has strong connections with other training courses and with the broader community of Alexander Technique teachers. Our students benefit from visits by notable teachers from elsewhere in the UK and from around the world.
Peter Bloch BA, MSTAT is the training course director of MATTS.
Peter trained as a teacher in London with Walter and Dilys Carrington; Walter Carrington was trained by Alexander himself in the 1930s. Peter has maintained a private practice and taught in conservatoires and colleges for 34 years in London, Manchester and Cheshire.
For many years, both before and after training, Peter studied extensively with almost all of the surviving teachers who had trained with Alexander.
​
Peter has a longstanding special interest in the training and professional development of Alexander Technique teachers, organising events both large and small to this end. In 2001 he assisted Malcolm Williamson in the setting up of the new Manchester Alexander Technique Training School (MATTS) and was assistant director of the course for five years. During the period that MATTS was closed he led a weekly CPD class for teachers which was attended by many teachers from throughout the region and which continues today as the 'Thursday Class'.
​More information about Peter and details of his private teaching practice in Wilmslow.
​Malcolm Williamson BA, ARCM, MSTAT is the director emeritus of MATTS.
Malcolm founded the Manchester Alexander Technique Training School (MATTS) in 2001 and trained a total of 35 Alexander teachers up to 2017. He continues at the school as a senior teacher and director emeritus.
​
Since 1985 he has been an Alexander tutor at the Royal Northern College of Music in Manchester. Malcolm was a member of the Scottish National Orchestra for many years and then trained as an Alexander teacher with Walter and Dilys Carrington. He served on STAT's governing council for 10 years, including as Treasurer and Chair, and was Editor of Statnews (1988–2000). Malcolm has written numerous articles and been a contributing author and editor of three books about the Technique.
Malcolm is a regular visiting teacher for the training schools in Edinburgh, Amsterdam and Tallinn.
​
More information about Malcolm, details of his private teaching practice in Manchester and a list of his publications.
Jane Osgood BSc, CQSW, Dip. CSW, Dip. Group Work in Psychoanalytic Psychotherapy,
BA Fine Art photography, MSTAT is the assistant director of MATTS.
Jane qualified in 1994 at the Fellside school and completed a postgraduate term at The Constructive Teaching Centre with Walter and Dilys Carrington.
​
In addition to teaching the AT in companies, teaching Social Workers and Police, and adults in FE colleges, Jane runs a busy private practice. Several of Jane's pupils have trained to become teachers (including the previous Chair and Secretary of STAT).
​
Jane has participated in the running of our CPD classes over the last few years and co-led our 'Wednesday Classes' for propective trainees for one year.
More information about Jane and details of her private teaching practice in New Mills in the Peak District.
Liz Hulse BSc, Cert.Ed, MSTAT is the co-assistant director of MATTS.
Liz was one of the first teachers to train at MATTS and since qualifying in 2004 taught on the course each week as an assistant teacher for 13 years until 2017.
​
At the new Chapel Lane location, Liz works with the trainees; giving turns, taking games and teaching a supervised hands-on group for experienced pupils, trainee teachers and less experienced teachers.
​
Liz is sometimes available for individual lessons (usually only for teachers, trainee teachers and potential trainee teachers) at the MATTS main site in Wilmslow.
Dorothea Magonet MSTAT is the STAT-appointed training course Moderator of MATTS.
​​Dorothea became interested in the Alexander Technique in the early 1970's during her Physiotherapy training and completed her Alexander teacher training with Misha Magidov in London in 1983.

She assisted on the North London Teachers' Training Course and has regularly taught as a visiting teacher on training courses in London, Manchester, Kendal and Amsterdam. She regularly teaches and runs workshops in Japan and Europe.

Dorothea has served on STAT's governing council, including as Honorary Secretary and Chair of the Society. She also served as Chair of the Training Course Committee and was involved in the process of Voluntary Self-regulation of the Alexander Technique profession until 2004.
​
More information about Dorothea and details of her private teaching practice in London.
Photograph to be posted shortly
Other frequent
teachers at MATTS
Sue Fleming
BSc, MSc, MSTAT
Sue lives and works in Chorlton in Manchester, having trained at MATTS. She teaches individuals and groups, and has worked across charity and business sectors. She has supported STAT through 8 years on Council (Treasurer and Chair), on the training committee, and currently as International Liaison. Sue is particularly interested in working with the singing voice, and brings the Technique to her garden and allotment, and learning the piano and Tai Chi.
0161 861 8848, 07796 470 163
Annalisa came to the Alexander Technique when looking for help with back pain and when she found that every lesson brought a sense of well-being decided to train as a teacher. Annalisa gave up her work with the civil service to train at MATTS.
​
Annalisa says, "my back pain has virtually disappeared and an unexpected (at the time) by-product of the technique has been that my singing in an amateur choir has become much freer and the sound I produce is fuller."
​
Annalisa offers lessons in Didsbury, Manchester.
​
Jenny is a frequent visitor at MATTS and will be teaching modules related to the theory and ethics of education. Jenny has more than 30 years' experience (5 with the A.T.) teaching groups and a PhD in Well-being in Education. She also has professional qualifications in group skills and dynamics.
In addition to her work in our classes, Jenny teaches adult education classes in Macclesfield and South Manchester and welcomes teachers and trainee teachers as teachers and/or as assistants or students for a nominal fee. As well as modelling the skills that make teaching in general, and group teaching in particular, a joy and a success, Jenny explains to visiting teachers and trainee teachers the group processes and dynamics behind these skills and provides safe opportunities for them to practice the skills for themselves in a supportive environment.
Janet Pinder-Emery
BGRSM, PGCE, MSTAT
A violin teacher, Janet trained in London at Alexander Teaching Associates, qualifying in 1986. She then taught the Technique in Chester for 33 years, before moving to Ambleside, Cumbria, where she now lives and teaches the Technique.
Janet understands the challenges faced by musicians; she taught music students at the RNCM for several years, and community drama student groups at LIPA. She has worked with a wide variety of people of all ages, including children. Some have lessons to help overcome a problem, others to help maintain a good state of balance and functioning.
Janet welcomes enquiries from people studying at MATTS who would like some lessons with her - perhaps combined with a short holiday in the Lake District.
​
Rhiannon Jones
MA, BMus (hons), PGCE, MSTAT
Rhiannon

lives in

Chester

and offers lessons in Queen's Park, Chester with a studio overlooking the River Dee.
An experienced librarian and primary school teacher, Rhiannon sings with the Hallé Choir in Manchester and is a multi-instrumentalist. Rhiannon serves STAT as a Council member.
​
01244 950530
website information to follow
Gillian Pierce
BSc, MSc, MSTAT
Gillian came to the AT because of back trouble and when it enabled profound change,decided to train as a teacher to be able to help others. She has a practice in Macclesfield.
Gillian enjoys hill walking, gardening, singing, visiting tea shops and giving illustrated talks.
Susan Harrison
MSc, MSTAT
Susan has a background in Clinical Physiology and worked for the NHS as a Cardiac Sonographer for 30 years.
Susan also teaches the technique at the Royal Northern College of Music in Manchester.
​
0161 861 8848, 07796 470 163
Pauline was one of the first group of teachers to train at MATTS and has now assisted on the course for over 15 years. Pauline is not available for private lessons.
Not available for private lessons
​
​
Andrea lives and works in Altrincham, Cheshire and also teaches in Central Manchester (flyer). In addition, she teaches a regular, long established group class in Fallowfield, Manchester.
Andrea has a background in television production design and is an artist and trained at Fellside and at MATTS.
Andrea is enthusiastic about the possibilities of helping people to become happier, more mobile and experience a reduction in pain through the application of the priniciples of the Alexander Technique to their everyday lives.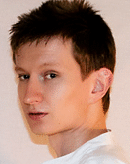 David is based in Macclesfield and teaches across Cheshire and the South Manchester area.
As well as teaching privately, he is particularly interested in introducing the Technique to performers of all abilities and has regularly delivered workshops to groups of music and drama students.
He also teaches the guitar and is a graduate of Leeds College of Music.
.
Marie is a classical musician and Principal Harp with the Halle orchestra in Manchester. She also teaches at Chetham's School of Music. Born in France Marie is fluent in English, French and Spanish. Marie also loves dancing, hiking and climbing.
​
07929 204228, 0161 434 0250
Sallie is an experienced Neurophysiotherapist (retired)
Sallie teaches Anatomy and Physiology on the training course.
Sallie is also a student trainee.
.
Kim enjoys sailing, skiing, cycling and plays golf regularly Kim has a particular interest in improving sports performance and strongly believes that the Technique can help to do this through improving balance, poise and breathing.
Kim teaches at her home in Warrington where she has a dedicated teaching studio.
01925 900938 / 07854 025726
I started studying AT in 1992 - I had played the piano since I was 6 and spent a lot of my life writing music and playing in rock and jazz bands alongside my career as a research engineer. But I got to a point where I realised that my playing was never going to get any better no matter how much I practised because of tension in my shoulders and hands. Fortunately, I came across the AT and started having lessons with Malcolm Williamson at the Royal Northern College of Music. The bad habits started to drop away and I quickly realised that AT gave me a way of working on myself which I'm still using today. I completed my training at MATTS in 2013.
A graduate in psychology, Charlotte worked in education internationally for many years before taking up a lectureship at the University of Manchester in 1996. She first had lessons in the Alexander Technique with Malcolm Williamson in 2003, and these helped her manage the chronic neck pain that had troubled her for many years. Charlotte left the University in 2015 in order to train as an Alexander teacher at MATTS and to assist in the care of her mother, who had dementia. As well as teaching the Alexander Technique, Charlotte is actively involved in promoting the technique through research and writing: she is a member of the Research Group of the Society for Teachers of the Alexander Technique and of the Alexander Studies Online team.
Maggie Bishop
B.Ed, MSc, MSTAT
Maggie lives in Nottinghamshire and teaches in Nottingham and Collingham near Newark. Maggie has a background in education.
When lessons in the AT proved remarkably and quickly effective in stopping her knee pain, back pain and frequent migraines Maggie decided to train.
​
"I loved my job working in a local authority but decided that I would become an Alexander Technique teacher. Since then, I've never looked back. I reckon the Alexander Technique has given me a 20-year extra life-span, improving my fitness and health."